Client: Janssen & Apple
Role: Sr Leader of Research & Testing
Team Size: 4 researchers, 2 data scientists,  2 designers
Heartline Research & Testing
A research study from J&J in collaboration with Apple to analyze the impact of the Apple Watch on the early detection and diagnosis of AFib and the potential to improve outcomes including the prevention of stroke.
A randomized, direct-to-participant, digital trial, leveraging a new heart health app in combination with Apple Watch's irregular rhythm notifications and ECG detection. Participants learned how to stay heart-healthy every day with heart health education and lifestyle tips. 
AFib is the leading risk factor of stroke

Afib results in a 5x greater risk for stroke

3 million people in the US have afib

Every 40 seconds someone has a stroke in the US
The study launched in Q1 2020.
Client: Sephora
Role: Sr Director of UX
Size: 2 Designers/ 2 PMs
Duration: 4 months
Sephora Checkout Redesign
Though beauty chain Sephora is widely viewed as a disruptor when it comes to digital retailing, one place where they lagged behind other eCommerce sites was in the poorly designed, badly architected and overall confusing checkout flow. I lead the UX design team's efforts to research user pain points, understand best practices, conduct benchmark studies of our competitors' checkout flow, and work closely with product management to ideate and iterate on solutions.
The results were fantastic.
After the redesign, according to the Baymard Institute's Benchmark Study on eCommerce Checkout flows,
We ranked #10 out of 50 sites they studied

Our overall score increased by 43%

We earned 'State of the Art' designations in 5 categories

Our new checkout flow adhered to 74 usability guidelines established by Baymard Institute
LEAN & AGILE

RESEARCH & DESIGN PROCESS
RESEARCH
Requirements gathering, user shadowing, personas and flow mapping tell me WHAT to design.
IDEATE
Brainstorming, sketching and prototyping explore HOW to design.
ITERATE
Paper prototyping, hi-fi wireframing and lo-fi MVPs make for rapid ITERATION.
A/B testing, user tasks and data analysis VALIDATE design decisions.
DELIVER
I handoff all assets, animations, prototypes and hi-fi wireframes so you can IMPLEMENT my designs
Buy the stuff you see & love on TV.
Using proprietary audio technology that I invented, I founded Zazum and developed the mobile app SeeLoveBuy that syncs with television broadcasts so viewers can shop TV from their iPhones.
As the first-ever app for shopping from TV, SeeLoveBuy required a lot of user research and design iteration. My team created everything from wireframing and user testing, to branding, sound design, and film production.
ACHIEVEMENTS AND AWARDS
Startup Spotlight Finalist AdTech 2011
Winner 2012 Baruch College and AT&T Fast Pitch
Patented 2013
Acquired 2015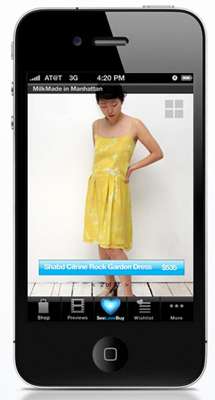 Susan brought so much real-world experience and sophisticated aesthetic to the design studios, which is invaluable. For each design exercise, she took really good care of me to make sure the quality of my thinking and deliverables were of the highest standards at every stage with her meticulous feedback and continuous involvement. She elevated the quality of our design thinking as a collective. She is very encouraging and frank – and taught me to be fearless. She allowed us to build a qualitative relationship where I know I can always reach out to her for critical feedback and mentorship.
Susan has a wealth of experience and knowledge, not only about all facets of product/user experience design, but also about the culture of the tech world from startups to large enterprises. She is a dynamic, knowledgeable, rigorous and enthusiastic teacher. She created a fun and safe learning environment for our class, encouraging us to learn from doing (and sometimes failing), and reveling in each others' successes. Her feedback was tough but fair, direct and action-oriented. Through her industry contacts we were able to meet some of the top designers in the field and tour state-of-the-art UX facilities at several of the top companies in the area.

I am thrilled to start my new career in user experience and so thankful to have had Susan as my teacher. I consider her a great leadership role model, as well as a mentor and friend.
Susan is a great leader who always encourages everyone in our team to get along and work together as a team. She delegates responsibilities and then trusts that each of us in the team can be utterly relied upon. She knows everyone's strength and use it fully to accomplish the projects efficiently and effectively.

Susan makes each of us have this ownership for projects but also involves us in other projects' reviewing sections so we all get consistent inspirations to improve skills and our insights into design significantly and build this peaceful working environment.

Last but not least, Susan never hesitate to compliment us and let us know how much she appreciates our hard work.
But more than that, Susan has been a positive joy and remarkable ally to get to know. She was a source of personal and professional support during my own transition into the design field, for which I am immensely grateful. I wholly recommend Susan as a leader to any instructional or design team.
Susan is simply an outstanding designer. I was fortunate to have had the opportunity to work with her on a major overhaul of one of Google's products.

She led the design effort brilliantly, using the best of best practices, and worked relentlessly to verify her design solved all of our users' problems.
I am also grateful to Susan for teaching me a lot about how to build products that are not only functional and practical, but also make users ecstatic.

It was a pleasure working with Susan and I recommend her unequivocally.
I always felt confident that I could come to her for help and advice whenever I needed it. Her design expertise and experience is unparalleled.
Susan was instrumental to my growth as a designer and I highly recommend her instruction and mentorship.
She is an incredible mentor and an expert on user-centric design.
I worked with Susan on designing the UI for one of our products. Beyond her help with the UI itself, Susan helped me tremendously in driving the process – advised about next steps, led user sessions, created mocks, and was a valuable sounding board for discussing the different needs and constraints. The outcome was great in two ways – we had a good UI, and we were confident about the way we went about designing it. The rigor of the process was as helpful as the outcome itself, and my work with Susan improved my understanding of user experience design. I would recommend her in a heartbeat!
Susan did excellent work as the sole user experience designer across a broad range of applications. She worked very closely and interactively with the product and engineering teams to apply her creativity and design skills to real world problems. She was consistently a key driver and contributor to making products that the users loved.
Susan is an incredible Designer, instructor and colleague. …Her ability to communicate design thinking into real world situations is astounding. Susan's availabilty and generosity with any question, or in my case questions, made my job incredibly easy. Always going above and beyond.

I am fortunate to have learned and worked with the best.
The critique she provided us throughout the completion of our projects served to ground us and keep the bar high with regards to our work and delivery. She has the right combination of realism, encouragement and kindness. I honestly don't think that I could of asked for a better mentor.
Her leadership and direction give both novice and experienced professionals the tools and environment necessary to grow and perform at their best.

What I will remember forever from Susan is, "How you get users from one place in the application to another. How do they accomplish their goals?" I would recommend anyone who wants to learn more about UX to take her class.
She is a strong leader in UX Design. Susan taught me the power of ethnography, how to annotate wireframes and the emotional value of beautiful user interfaces. Above all, Susan is a great mentor who spends her time nurturing the professional growth of her students.
With her sense of humor and personality, Susan crafted a strong learning environment that promoted teamwork and collaboration, enabling her students to thrive. Susan goes beyond the role of an instructor with her willingness to help her students. Whether it's related to design or not, Susan takes a personal interest in her students' lives and offers assistance or advice whenever needed. Even now as an alumni, I can still come to Susan for mentorship in my career or life.

I believe anyone would be lucky to have Susan as an instructor or mentor and I highly recommend Susan for any leadership or instructional/mentorship position.
I had the privilege of working for her as an interaction designer on Slyde and QuickSlyde, our mobile payment apps at SK Planet. Susan provided direction and leadership for everyone on the team. She has deep knowledge of design, whether for mobile, tablet, or web. Her management-style brings out the best from her designers – always holding us to a high standard of work, always fighting for innovative, high-quality designs. Not only have I grown and developed my skills during the time that I worked for her, it's been a downright pleasure. Susan cultivated a work environment that was fast-paced, creative, and interesting. I would recommend her highly for any leadership role on a design team.
Susan is certainly one of the most experienced, passionate and visionary lead user experience and visual designers I ever worked with.

She combines her excellent listening and communication skills with out of the box thinking and creativity, and a very structured and analytical way of analyzing given design challenges.

She is professional, fun to work with, open, direct and is never afraid to challenge the established thinking with her fresh ideas. Her results are nothing but exceptional, always perfectly structured and very well documented.
Under her mentorship, I grew from a hopeful student into a confident product designer within a short period of time.

Susan masterfully explained complex design concepts in a simple, digestible way. The stories she drew from her years of industry experience helped me cement these concepts into real-world understanding. Susan is a charismatic and gifted leader.
Susan is a great manager and a very responsible leader. She quickly notices what each one of us is good at and sets the roles and goals accordingly so that we can effectively contribute to the project as a team.

I appreciate the way she distributes the workload and schedules the sprints as well; we could easily set the priorities and concentrate what we were doing while having the chances to look at the big picture of the project. She knows how to encourage people to expect what we can achieve together. And last but not least, she loves her project and her job! You know it's not so easy to meet such a passionate leader.
Susan has been an incredibly supportive, honest and active person since the day I met her.

She would challenge and question our process to help us see the flaws and make us not only design thinkers but also problem solvers…not only did she help me improve my skills but also gave me insights on how to manage projects and solve problems…how difficulties and failures craft us to reach our fullest potential.

Susan has a great eye for seeing strengths and weaknesses that we each had and made sure we worked on it and improved…Any design or instructional team would be lucky to have her on their team.
100 DAYS OF 
PRODUCT DESIGN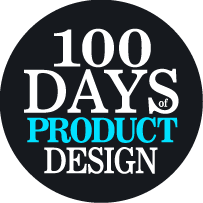 READY TO TAKE THE DESIGN CHALLENGE?
TUTORIALS • EXAMPLES • PROJECTS • RESOURCES FOR PRODUCT DESIGNERS
I've helped creative, brave, ambitious artists LIKE YOU, become some of the best product designers in the business.
I'm passing along what the big guys in technology have taught me about process and professionalism, and what the little guys showed me about scrappy bootstrapping.
100 Days of Product Design is full of best practices and emergent techniques for making it in the product business.
It's my great pleasure to provide them to my students, past, present and future.

If you're up to the challenge, start with Day 01.